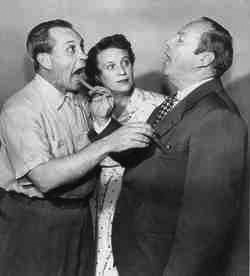 Hello! Saturday the 27th we are performing for the Mighty Women Dragon Boat team fund raiser. We are happy to present our second foray into the wonderful world of 79 Wistful Vista, the home of Fibber McGee and Molly (Or Fibber Shane and Jeanie as the case may be). Come check us out and support a great group of women.
Come celebrate with Mighty Women! Bid on a variety of exciting Silent Auction items from local and regional restaurants and businesses. Enjoy classic comedy and adventure with a performance by the famous Willamette Radio Workshop.

Saturday, February 27, 2016
Portland Brewing, Highland Room, 2730 NW 31st Ave., Portland 97210
6:00-9:00 PM
$25 advance ticket includes buffet dinner and 2 drink tickets (beer or wine)
Tickets at the door will be $30, space permitting.
We did the show last year and we all had a blast. Hope you can join us. Us being Cindy McGean, Mary Thomas, Phillip Bursch and Sam A. Mowry as the Beaver.