We are very pleased to have our reading of Edgar Allan Poe'sthe Raven, scored by Eric Hull of VOX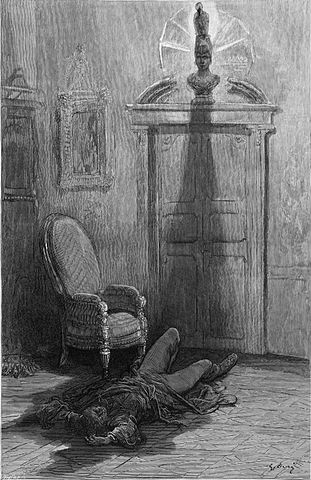 posted on Barry Johnson's Oregon Arts Watch blog. Barry has been a long time contributor to the Oregonian and now continues to cover the best of Oregon's arts with a quick mind and ready intellect on the lone frontier of the interweb. If you haven't checked out his blog yet, I hope our being there prompts you to give it a go. Poke around, I'm sure you'll enjoy it.
The recording is by D. Neil Blake, recorded live at McMenamin's Kennedy School on Halloween night 2011. Then cast includes Alyson Ayn Osborn, Sarah Rea, James Dineen, Bruce Miles and Sam A. Mowry. Music was by Galen Huckins and the Filmusik All Stars and live Foley by David Ian and Dino de AElfweald. A special treat before giving up Halloween and starting in on Christmas.