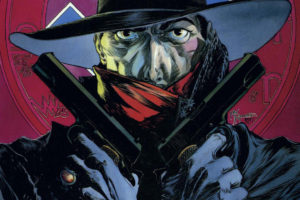 Get ready for an Old Time radio broadcast day as we all get ready for Christmas with the Civic Theater Guild's Christmas Show Tuesday the 6th of December at 10:30 The Willamette Radio Workshop is back on the stage with a holiday episode of The Shadow- "The Stockings Were Hung". Then Vic and Sade with "Vic's Christmas Card List" and Suspenses' take on the holiday with "The Night Before Christmas". Plus 2 special Christmas songs by Kurt Misar, sung by the lovely Leah Yorkston. Plus Live Foley sound effects, a few special shorts and some of those classic Old Time Radio Commercials. Everything old is new again.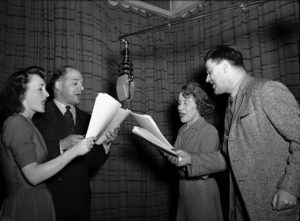 Our cast includes Chris Porter, Alyson Ayn Osborn, Todd Tolces, Curtis Hanson, Leah Yorkston and Kurt Misar on the piano.
Live sound by Martin John Gallagher.  Directing and lending a voice is Sam A. Mowry.
Readings are presented at The Sanctuary 1785 NE Sandy Blvd, Portland, OR 97232.  Coffee at 10:00 AM,  Performance at 10:30AM with Single tickets $8.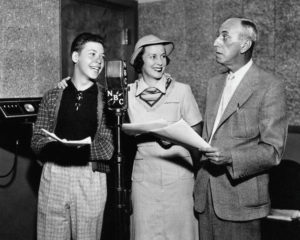 Here are the parking details: The entrance to their new parking lot is on NE 18th between Glisan and Irving. It is a block and a half from the theatre. Be aware that there are 2 lots on that block.  Only park in the lot that has the PARK HERE sign with balloons or you will be towed for being in the wrong lot.  There will have a parking attendant at the entrance to the lot starting at 9:30 am so it will be clear where to park.  If you have any problems finding the lot, someone will be outside by the front door of the theatre with a map to guide you as well.  There are plenty of spaces available (100) so no need to rush.