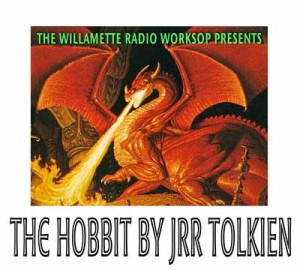 Come join the Willamette Radio Workshop as we make another journey to Middle-earth with "The Hobbit's Greatest Hits" our one-of-a-kind adaptation of the J.R.R. Tolkien classic suitable for all ages. We start at the beginning and end at the end, but in between, the audience chooses what order we tell the story (by picking numbers from the proverbial hat). The show is broken into two parts at 3pm
and 5pm. The performance is set for Saturday, January 13th, at the McMenamin's Kennedy School (5736 N.E. 33rd Ave.Portland, OR 97211), part of the annual J.R.R. Tolkien Birthday Celebration.
The costume contest is always a highlight and this year will be no different. Bring your finest Middle Earth inspired creations and join in the fun. Come on your own or bring a crew of your favorite characters for back up. The contest will start at 4:30, sign up with Jamie and Joe at the swag table, prizes will be awarded, laughter and merriment usually ensues.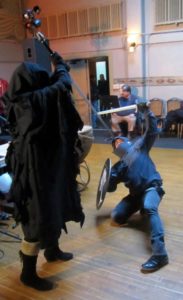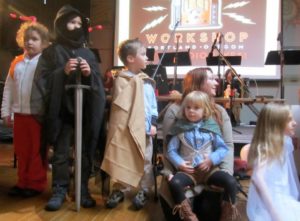 The performance is absolutely free, but remember: when you come to Middle-earth, you too may be called into service! We need your voices for the battle of the Five Armies and elsewhere , don't worry, it won't be 2 and a half hours long.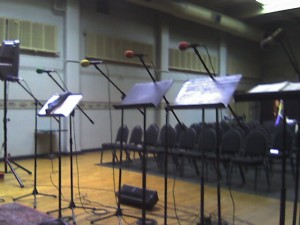 Our cast and crew include, but are not limited to,  
Scott Jamieson
, 
David Ian
, 
Dino Deaelfweald
, 
Cindy McGea
n, Bill Barry, 
Curtis F Hanson
, 
Joe Medina
, Jamie Lawson and 
Sam A. Mowr
y. Special thanks to 
Martin John Gallagher
 and 
Marc Rose 
for their sonic enhancements.
Come grab a beer and some pizza and enjoy the unique experience of live radio and the timeless tale of The Hobbit.
"May the hair on your toes never fall out!"