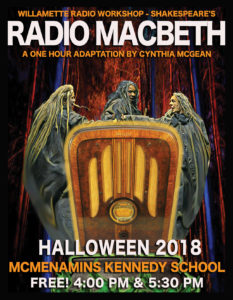 Now o'er the one-half world nature seems dead, and wicked dreams abuse the curtained sleep. Witchcraft celebrates and murder thus with stealthy pace moves like a ghost.
Now could I a tale unfold whose lightest word would harrow up your soul, freeze your blood, and make your two eyes, to start from their spheres, and each particular hair to stand an end.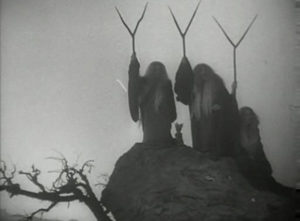 When shall we three meet again?
In thunder, lightning, or in rain?
Where the place?
McMenamins Kennedy School.
On Halloween.
There to meet with?
The award winning Willamette Radio Workshop presents a One Hour version of Shakespeare's creepiest tale of witches, murder, ambition and curses, MACBETH.
FREE at 4:00 and 5:30pm Wednesday October 31st. Free Trick or Treating from 4:30-6:30pm.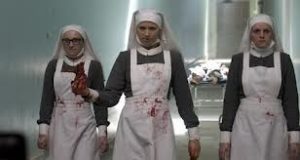 This Halloween offering is perfect for the Shakespeare and Halloween mad Portland crowd, indulge both with some fine craft beer and hearty autumnal food at McMenamins Kennedy school. The shows are free and free Trick or Treating within the halls of Kennedy school make it the perfect way to spend our favorite holiday.
The shows are free and parents of children should be aware of intense scenes, though the bloodshed is all audio and therefore even scarier.
RADIO MACBETH is adapted from Shakespeare by Cynthia J. McGean and stars Patricia Blem as Lady Macbeth, Chris Porter, Tom Beckett, James Dineen, Bruce Miles, Karyn O'Bryant  and Sam A. Mowry as Macbeth.
Original Sound Design by Marc Rose
Live Foley by David Ian and Dino de AElfweald
Live Sound by Martin John Gallagher
Production Manager, Atticus Welles Mowry
Magic Lantern Show by Joe Medina
Swag by Jamie Lawson of Ollin Productions
Social Media by Jacin Harter