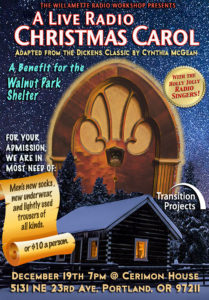 The Willamette Radio Workshop's performance of the ORIGINAL, A Radio Christmas Carol as heard on OPB as a benefit for Transition Project's new Walnut Park shelter. The show has been a Christmas tradition for the past 7 years at the First Christian Church, The Kiggins Theater in Vancouver and Tabor Space in the Copeland Commons, this year we are in the majestic Cerimon House, a beautiful space dedicated to the humanities and so, a perfect place for our classic tale of hope and redemption. Perfect for families to share together and remember the true meaning of the season.
Doors open at 6:30pm the show starts at 7:00.
Admission is FREE with donations of men's clothing, new socks, new underwear or toiletries  A $10 cash donation per person will also be accepted. Accepted items listed below.
The Willamette Radio Workshop presents a "live radio style" performance of Charles Dickens'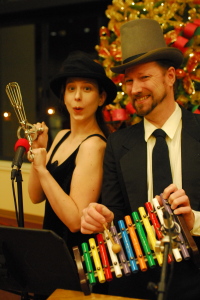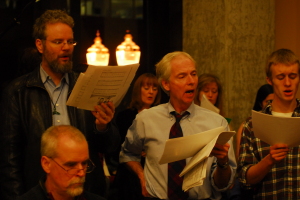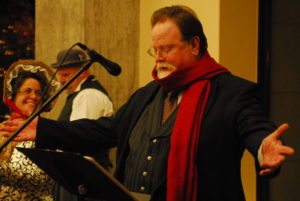 Christmas Carol, adapted by Cynthia McGean from the source and the Campbell Playhouse versions. The classic Christmas story of Scrooge and Tiny Tim finds it's natural home in the radio medium, the theater of the mind. A ghost story told to remind mankind of the perils of greed and isolation at a time of the year when our community needs more help than ever. This years cast includes Curt Hanson as Scrooge, Cynthia McGean, Renee King, Alan King, Chris Porter, Phil Rudolph and Sam A. Mowry. Music provided by The Holly Jolly Radio Singers under the direction of Bennett Bailey. Plus in the tradition of the Golden Age of Radio, live Foley by David Ian and Dino de AElfweald. The show is an hour in length and suitable for all ages.


The award winning Willamette Radio Workshop wants to help preserve the history of Radio Theatre and to this end our work includes re-creations or re-imaginings of Classic Radio programs like The Campbell Playhouses Christmas Carol with Orson Welles and Lionel Barrymore. We also just love to put on a great show and that's what we've done here.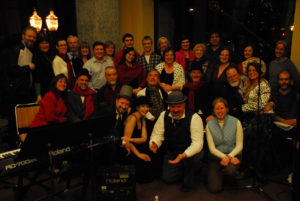 DONATION ITEMS WE ACCEPT
Seasonal Clothing
For adult men; new or gently used and clean
Clothing (seasonal)
Coats
Underwear
Socks
Shoes
Shoe strings
Belts
Hats
Gloves
Hygiene Products
Any size, unused
Deodorant
Toothpaste
Toothbrushes
Razors
Shaving cream
Lotion
Shampoo & Conditioner
Feminine Hygiene Products
Linens
New or gently used and clean
Sleeping Pillows  – without stains, tears
Blankets – without stains, tears, excessive wear
Towels – without stains, tears or fraying
Washcloths – without stains, tears, fraying
Bath Mats – without stains, tears, fraying
Twin-size sheets – without stains, tears
Books & Misc. items
Novels, non-fiction, general interest books
Toilet paper
Walkers
Manual Wheel Chairs (non-electric)
Flash drives (for clients' resumes)
Sewing materials (thread, buttons, kits, etc)