This Halloween join the Workshop as we bring you the Tales of Edgar Allan Poe, Ho, Ho. FREE. Our take on the Master of the Macabre and the encroachment of Christmas on our favorite holiday, Halloween. Who better to put the mistletoe in it's place than Poe and who better than William S. Gregory to make it happen. Starring Pattricia Blem, Robn Woolman, Curt Hanson, James Dineen, Chris Porter with Live Foley by David Ian and Dino DeAElfweald, live music by KJ McElrath and Magic Lantern Slides by Joe Medina of Ollin Productions.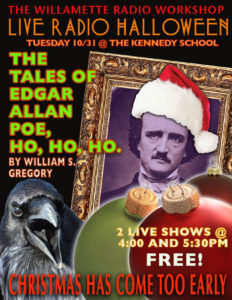 This Halloween Tuesday the 31st at 4:00pm and 5:30pm at McMenamin's Kennedy School in the Movie Theater (5736 N.E. 33rd Ave.,Portland, OR, 97211).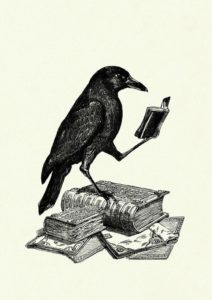 More details to follow.